A business first approach to program management.
At TDK Technologies, we know that some IT initiatives are bigger and more complex than a traditional project. They require the capability to flexibly manage related projects of varying complexities and methodologies using a variety of resources. They involve identifying and realizing the benefits of organizing the related project components into a program management model while maintaining a comprehensive view of business outcomes and project contributions.
Program management is the process of managing the development of multiple related projects. The program is a set of projects that are geared toward a common goal or objective and are managed through formal program management policies and procedures.
Program managers don't replace project managers. They view the set of projects through a more strategic lens and ensure that focus is maintained on the larger goal, while the project managers direct tactical execution of the individual projects.
TDK's program managers manage complexity with proven processes and maintain effective communication across all project types.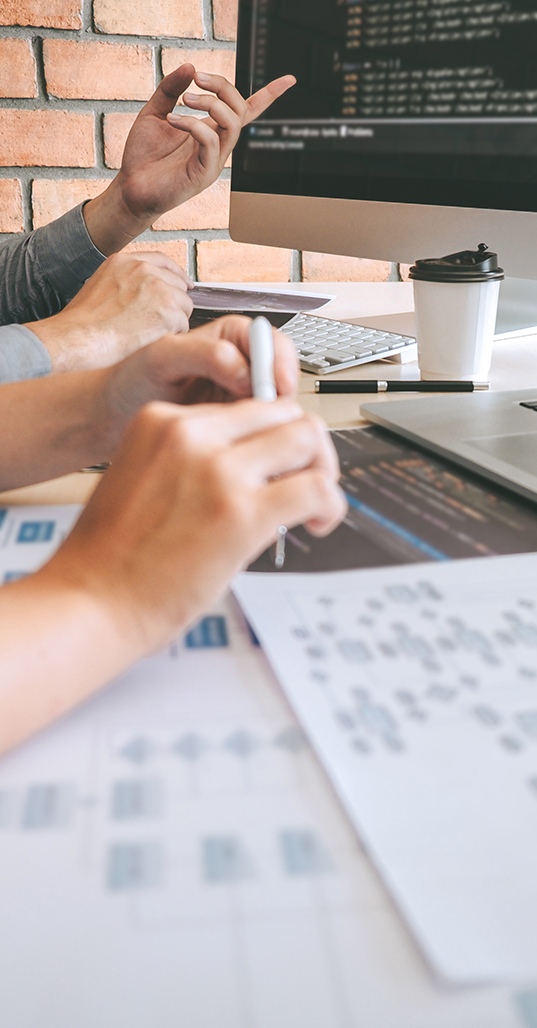 Explore the TDK Difference
Objectives
Program managers start by understanding the strategic objectives of the program. The program life cycle discipline of demand management is implemented to help measure the value of individual projects, integrate the business outcomes across the program plan and leverage opportunities from coordinated program management. Program milestone setting that reflects the desired business benefits along each step of the way sets the stage for success.
Communication and Measurement
The integrating forces that hold all of these dimensions together are communication and measurement. TDK's program managers guide the team in setting effective metrics up front and creating the communication vehicles that give the business and IT managers the information they need to make good decisions.
Course Correction
When a program has a project whose results aren't being delivered as expected, TDK's program managers efficiently engage in discovery and implement effective course correction. Metrics are most effective in their capability to indicate when projects are off-track and need significant change, such as project termination, supplier swap-out, or product abandonment/replacement. We employ assessment capabilities that take emotion out of the equation and facilitate change decisions to get the program back on track and moving toward the desired business outcome.