A business first approach to system administration.
At TDK Technologies, system administration is more than designing, modifying and maintaining computer systems and networks. It's about incorporating years of expertise and knowledge so your systems can deliver top level service and experiences to your customers.
Our system administrators bring a wide variety of skills to the role, combining hardware and software knowledge with an understanding of how that technology is used in your organization.
Through excellent listening skills, proven problem-solving methodologies, insightful requirement gathering and consistent communication, the systems administrators at TDK design, configure and test hardware and software, and research how new technologies can ensure your network is running at peak performance.
Through a flexible approach to planning and monitoring, system administrators ensure that your systems are running at peak performance.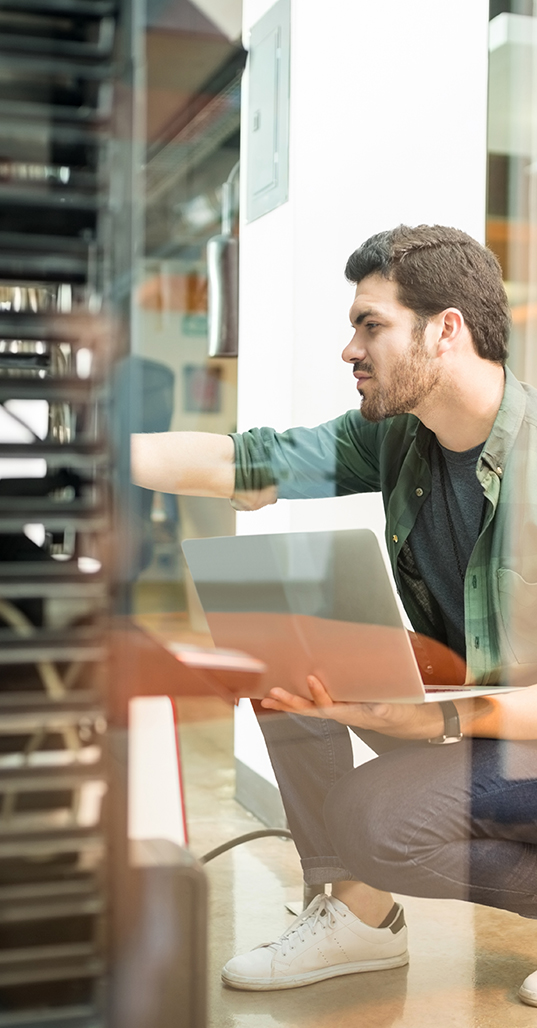 Explore the TDK Difference
Install
Whether an administrator is managing the network, operating system, web environment or database, the installation of the core software systems and components provide the foundation for a properly functioning environment.
Configure
The proper configuration of the software systems and components ensure the reliability, security and performance required for your organization. The system administrator ensures only the right users can access the systems and then ensures those users are properly authorized to perform only the required functions.
Maintain
At TDK, system administrators ensure the systems are always available and operating at peak performance. System maintenance and proactive monitoring ensure your business has no unplanned downtime.