TDK is St. Louis Area's 7th Largest Temporary/Flexible Staffing Firm: St. Louis Business Journal
St. Louis – January 21, 2022 - The St. Louis Business Journal lists TDK Technologies, LLC (TDK) as the 7th largest St. Louis area temporary/flexible staffing company based on revenue derived from temporary/flexible placements as of November 1, 2021. The new rankings were published in the January 21-27, 2022 edition.
TDK ranked #19 each of the previous two years.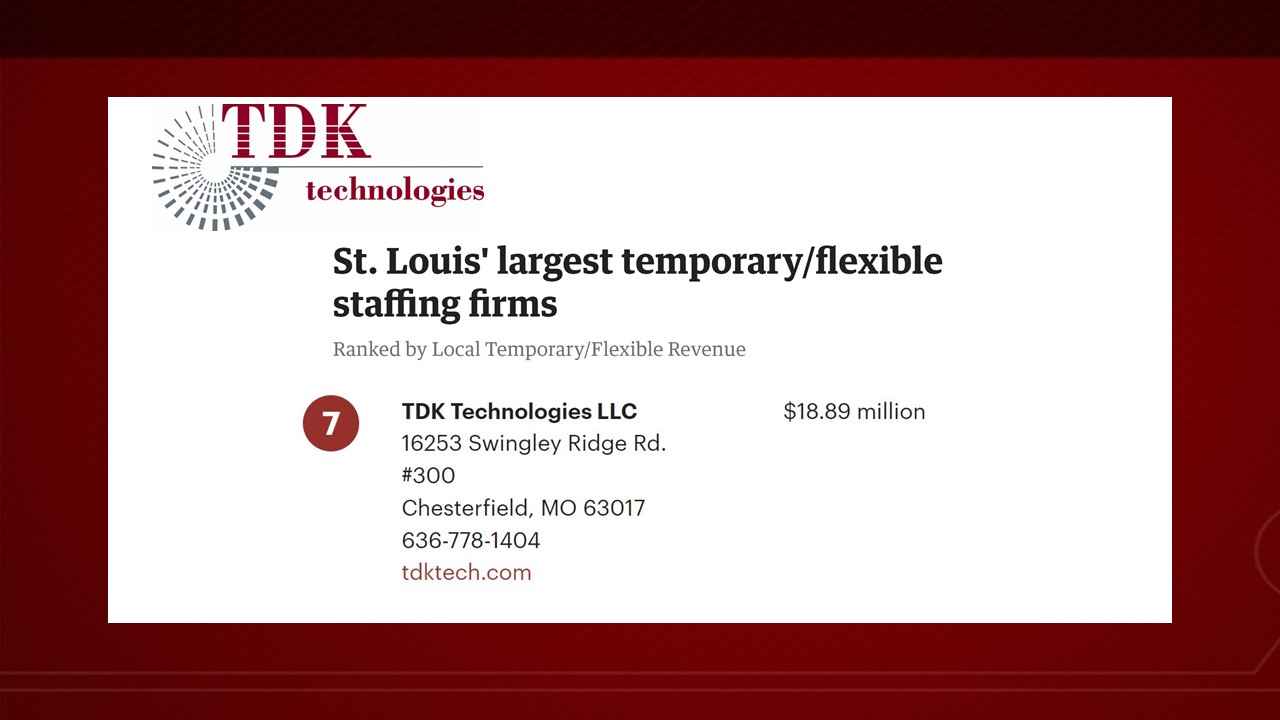 During the first 10 months of 2021, TDK's recruiting team placed 54 technology professionals in individual staff assignments and capacity teams with a variety of St. Louis area clients. With $18.89 in annual revenue through October 2021, TDK's staff assignment and capacity team services account for 96% of the firm's total revenue.
Quality is the driver that keeps TDK Technologies focused on hiring the right people and delivering software technology services to meet each client's business need. The company is owned and managed by IT professionals with a business-first approach to problem solving so organizations can achieve their desired business results.
About TDK Technologies
TDK Technologies is a Woman-owned Business Enterprise (WBE), established in 2001, located in the St. Louis metropolitan area. TDK provides information technology consulting and custom software development for businesses through either individual staff assignments, capacity teams, or deliverable-based work. For more information about TDK Technologies - visit https://www.tdktech.com. They can be reached at (636) 778-1404 or results@tdktech.com.