All roads in the Information Technology (IT) world lead to mobile. The Pew Research Center reports 96% of Americans own a cellphone of some kind with the share of smart phones at 81%. And even before the number of global mobile device users surpassed desktops in 2014, IT leaders had been developing and refining strategies to help their businesses take advantage of the phenomenon. In all cases, customer behavior was the driving force.
"The sky's the limit. Everything is going that direction. Every time we want to build something, we think about mobile first," said Brian May, Vice President, IT Custom Solutions for St. Louis-based cable provider Suddenlink Communications.
"Clients are beginning to expect that if they want to accomplish something, they want to accomplish it wherever they are at that time," said Chris Carril, Mobile Platform Manager, St. Louis-based financial services firm Scottrade.
The Mobility Journey: A TDK Technologies Roundtable
May, Carril, and MOHELA Chief Information Officer Don Bertier shared insights from their organizations' mobility journey at a TDK Technologies round table discussion attended by St. Louis area IT leaders from financial services, healthcare, manufacturing, consumer packaged goods, retail, education, telecommunications and technology.
The panel agreed that customer demand is driving the move to mobile. They are responding with mobile-enabled web sites and downloadable apps that increasingly improve the user experience. For example, MOHELA takes about one-sixth of its student loan payments through a mobile-enabled web site developed in 2011. MOHELA recently rolled out a mobile app and expects to deploy it quickly to convert the borrower base even more.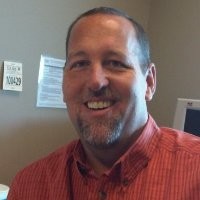 "The really cool thing about the app is the ability of the borrower to authenticate with their thumb print on an iOS device. We think that will make it an easier experience for the borrowers. Student loan servicing involves basically making a payment, finding their status, sending us a message, or uploading a form. Those basic functions are what we try to provide to our borrowers with the app," MOHELA's Bertier said.
Customer Demand Drives App Development
After starting with a basic mobile web site, Scottrade IT executives started hearing client demands for apps, the first of which were released in 2011. When they received more feedback, the company launched a new set of apps which were all built in native code for the responsiveness and for the type of experience clients were saying they wanted.
"A lot of people said at the time we were developing the apps 'Why on earth would anyone trade a stock on a cell phone?' The mobile site was doing a half percent of the entire firm's trading volume at the time," Carril said. "Then, just within a matter of a couple of years, it represents about 12 to 13 percent of the trading volume. And now everyone's saying, 'Why would anyone want to trade a stock on a computer anymore?'".
Suddenlink's mobility journey started in 2013 with a focus on generating additional revenue. The nation's seventh largest cable firm discovered customers want to buy cable products from their mobile devices. Soon, 50 percent of customer e-commerce sales were generated from a mobile browser.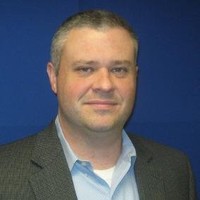 "Shortly thereafter, we developed a mobile strategy. We created some guiding principles about what we wanted mobile to be, how we wanted it to work, how we wanted people to interact with it, and the technology. That really sold the concept of creating a mobile application for our customers," May said.
The result was the release of the all-encompassing 'Suddenlink2GO' app in 2014, which permits customers to watch video content live or on demand, pay bills, troubleshoot equipment, and address other self-care issues.
Native Code or HTML 5
An important consideration in mobile development is determining which technology to use. Some developers like creating mobile apps using the code that is native to the device on which it operates. But native application development can be expensive, due to the skills required to deliver it. Native development also presents complexities since iOS and Android use distinct code bases.
"If you have a native app on iOS, that's one code base. If you've got it on Android, that's another code base. Chances are you've got a web site that's in another code base. If you want to make a change, you need to make it in all those different places. So, the promises of HTML and hybrid apps are really alluring," Carril said.
HTML 5 mobile development makes mobile development possible with a single code base. But since it is a relatively new approach, some question whether HTML 5 is ready for mobile adaptation on a wide scale. Scottrade is preparing for the next generation of mobile apps and is working through questions about the kind of technology to use. HTML 5 and hybrid apps are becoming a much bigger topic.
"I'm really nervous about it for our industry. I know for a fact native works. And HTML 5 might work. There can be some concerns around performance and how fast transactions occur. If you want to use native features with HTML 5, like the camera or geo-location, you must use plug-ins to connect. There are a ton of them out there. But there's always a risk with a third-party plug-in that's not under your control," Carril said.
"There are some heated debates between native and HTML 5. And I still don't know all the answers. Our applications support both. But it's really driven by the feature itself and how the user needs to interact with the device," May said.
IT Consulting Firms Help Fill Mobile Skills Gap
Challenges in the way of meeting increasing customer mobility expectations include finding enough resources to create the software. The panel agreed there is a shortage of qualified mobile development staff across the IT industry.
"It is difficult to locate and retain people with mobile development skills.  If you want to build a staff of internal folks to build mobile apps, they will be hard to find and to retain. You will have to pay them a lot. That is one challenge we are trying to figure out," Suddenlink's May said.
Scottrade is among a growing number of companies that turns to IT consulting firms to help fill the skills gap with people who understand the unique nature of mobile development.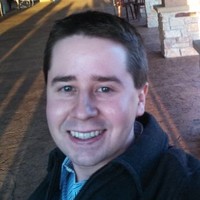 "Often when we do our big new developments, we involve a lot of third parties. They can bring in some fantastic talent and augment our existing staff," Carril said. "One place in particular where I've found that consultancies can play a huge role with mobile is in the UX design space."
Mobile Application Testing
Testing software for mobile devices is complicated by a wide variety of devices, platforms, and browsers. Users can be very unforgiving, because app stores offer a quick and direct way to provide feedback. iOS users expect certain things and have a certain mentality. Android users have different expectations.
Several options have surfaced to help companies deal with mobile software testing. The panel discussed frameworks, third-party testing firms, and protocols developed inside companies to watch customers interact with newly designed software in advance of release.
"We have a User Experience Group at Scottrade where the design process starts. The group studies the client, puts together extremely basic wireframes, and then conducts usability testing watching them interact with the designs," Carril said.
Scottrade also conducted a mobile diary study, by recruiting a group of clients willing to wear GoPro cameras. Any time they opened an investment related app, the client would activate the GoPro and take pictures. At the end of the day, they would keep a diary of the activities. After one week, the company conducted in-person interviews to follow up on the diaries.
Another secret sauce is to include the software developers with the designers in the UX process. The panel found that while the visual design team would come up with some amazing ideas, they would be time consuming to develop from scratch. But software developers may know about existing solutions that are already available which could be adapted to reach the same conclusion, including 'out-of-the box' pieces from Apple, Google and others that the designers don't always know about that can accomplish the same things.
To Recap
Key lessons about implementing a mobile strategy include paying close attention to customer expectations, consider the best technology for the application under consideration, and be open to a rigorous testing regimen.